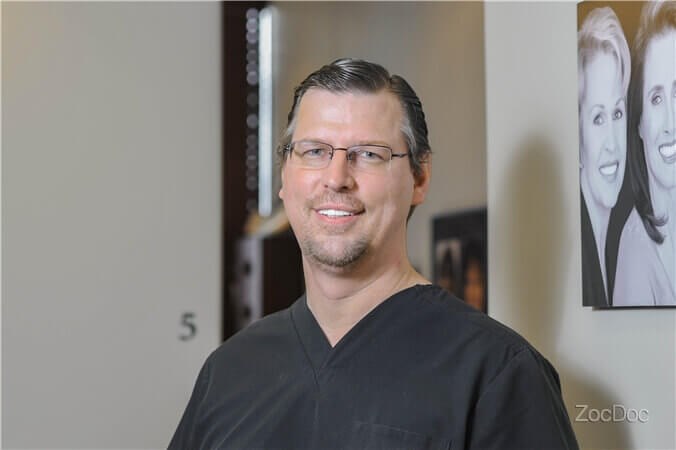 Dr. Dan Sperzel is a board-certified practitioner who helps patients achieve better oral health at Made Ya Smile in Cypress, TX. He and his team of assistants are proud to offer a warm and welcoming environment where they provide excellent dental care. It is the top priority of the clinic to treat patients and help them feel more confident about their smile, which is why we offer state-of-the-art dental technology and a range of services to ensure you're getting the care you need. Dr. Sperzel is married with two children and is a self-described family man. His interests include sports such as golf, fishing, diving, as well as spending time with his children at home.
Dr. Sperzel earned his bachelor's degree in biology from the State University of New York Albany and his D.M.D. degree from Tufts University School of Dental Medicine, located in Boston, Massachusetts. He also completed a general practice residency at the University Hospital at Stony Brook, NY. Since 1999, Dr. Sperzel has practiced dentistry in New York, Florida, and Texas. With his extensive training in dentistry, Dr. Sperzel has the skills to help individuals improve their oral health. Dr. Sperzel frequently stays up-to-date on the latest dental practices and methodologies so patients can benefit from his experience and knowledge.
Dr. Sperzel is a certified provider of Lumineers® and Invisalign®, and is known for his commitment to the highest quality dentistry and his gentle touch with his patients. At his practice, he also offers services such as implants, crowns, and bridges, periodontal treatment, teeth whitening, and emergency dental care. Our staff is chosen not only for their skills and expertise but also for the level of care we provide for each patient. This is why our team seeks to educate patients about their overall oral health by teaching the best techniques in brushing and flossing. Made Ya Smile is happy to address any of your questions or concerns about our dental practice in Cypress, TX.